FORT HOOD (Now designated Fort Cavazos), Texas – The 1st Armored Brigade Combat Team, 1st Cavalry Division will host an assumption of command ceremony on Nov. 3 at 9 a.m. on Cooper Field where Col. Christopher Dempsey will assume command of the brigade.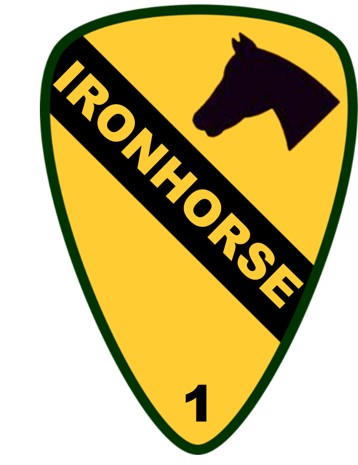 Dempsey brings over twenty years of experience serving as U.S. Army armor officer at every level of command, holding both leadership and staff officer positions.
Dempsey began his career in the summer 2000 as a tank platoon leader and scout platoon leader with B Troop, 1st Squadron, 7th Cavalry Regiment, 1st Cavalry Division and will now return to the First Team to take command of IRONHORSE brigade.
IRONHORSE brigade returned from a nine-month rotation to Europe where the brigade supported Operation Atlantic Resolve last fall.  The brigade is currently supporting Army Future's Command and Project Convergence-22 at the National Training Center, Fort Irwin, Calif. and will continue to maintain readiness through individual and collective training once the brigade returns to Fort Hood (Now designated Fort Cavazos).
IRONHORSE brigade was established August 29, 1917 and originally operated as a horseback cavalry. Today, the brigade is one of the most modern armored brigade combat teams in the U.S. Army equipped with the latest equipment including: M1A2SEPV3 Abrams Tanks, M109A7 Paladins, the M2A4 Bradley Infantry Fighting Vehicles and Joint Light Tactical Vehicles (JLTVs).
Media wishing to attend this event should RSVP to Maj. Tim Watts via email at timmy.d.watts.mil@army.mil and Staff Sgt. Ashley Dotson at ashley.n.dotson5.mil@army.mil or phone at 254-833-2589.
Attending media should meet their escort at the Fort Hood (Now designated Fort Cavazos) Visitors Center media parking area on T.J. Mills Blvd. no later than 8:00 a.m. Thursday morning, Nov. 3.